Pier drilling services generally include turn-key installation of slurry, cased and/or bell bottom piers. Truck and track-mounted rigs, available, from 12 inch to 8 foot diameter and 60 foot depth. Locally-owned and operated using domestic labor.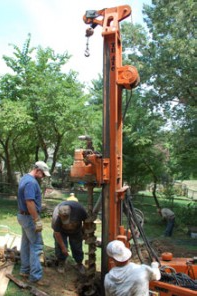 Elevator Shafts
Air Drilling
Commercial Buildings
Large Homes
Bridges
Telecommunication Towers
Substations
Transmission Power Lines
Micropiles
Tie Backs
Ground Source Heat Pump
More than 15 years experience serving Oklahoma, Kansas, Missouri, Texas & Arkansas! Will Travel.